Rates & Reservations
Rustic Tent Sites
Sites G2-G15 (no electricity)
$25.00 per night
20 or 30 amp Sites
Sites 9-54 have 20 or 30 amp electricity. Site G1 has 20 amp electricity.
$35.00 per night
Water & 30 amp Electricity
Sites 2, 5, 6, 7 and 8 (no sewer)
$40.00 per night
Lakeside 50 amp Site
(no water or sewer)
$50.00 per night
Camping Cabins
Camping Cabins are electric only. (No Bathroom or Kitchen) They sleep a maximum of 4 people. Included is a full size bed and twin bunk beds. Linens are not provided, you must bring your own bedding. Fan and heater provided in each cabin. In addition, outside is a fire ring and picnic table. No Pets and No Smoking in cabins.
Spring: $100.00 per night (weekdays), $125.00 per night (weekends)
Summer: $160.00 per night
Fall: $100.00 per night (weekdays), $125.00 per night (weekends)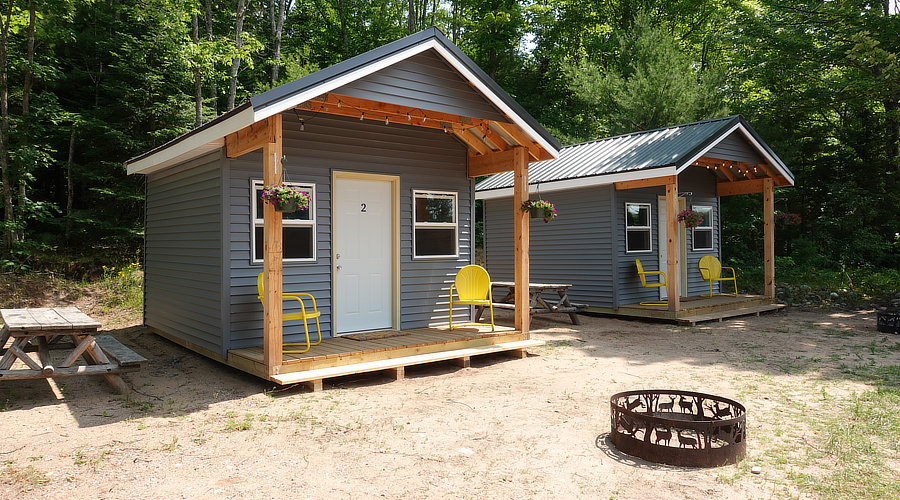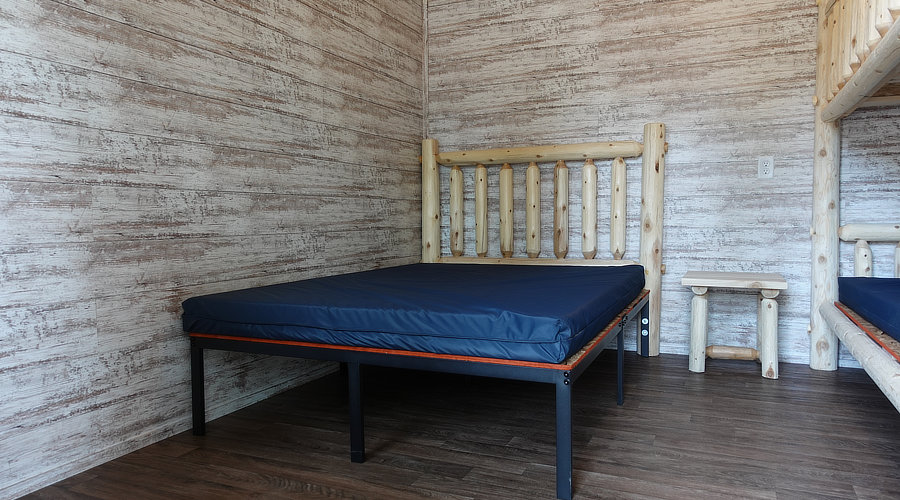 Holidays add $5 per night to any campsite.
Memorial Day Weekend: Friday, May 28th - Monday, May 31st
Fourth of July Weekend: Friday, July 2nd - Tuesday, July 6th
Labor Day Weekend: Friday, September 3rd - Monday, September 6th
Rates include 4 people per campsite. Additional people $5.00 per person, per night.
Day visitors $5.00 per person, per day and must check in at the camp office.

Reservation/Cancellation Policy: At booking, there will be a one night NON-REFUNDABLE deposit. The remaining balance will be due upon arrival. We ask that campers are courteous and cancel with enough notice to get the site re-rented if they find a conflict with their reservation. No shows will be charged the FULL AMOUNT of their stay. We will not provide refunds for shortened stays. Keep in mind that camping is an outdoor experience. You will encounter nature, including wildlife, insects and changes in the weather. We do not charge extra for sunshine so we do not give refunds for rain.